CUSTOMER STORY
Otter Controls
Collaborative design and implementation of a refreshed Dell Data centre and core network.
Talk to an expert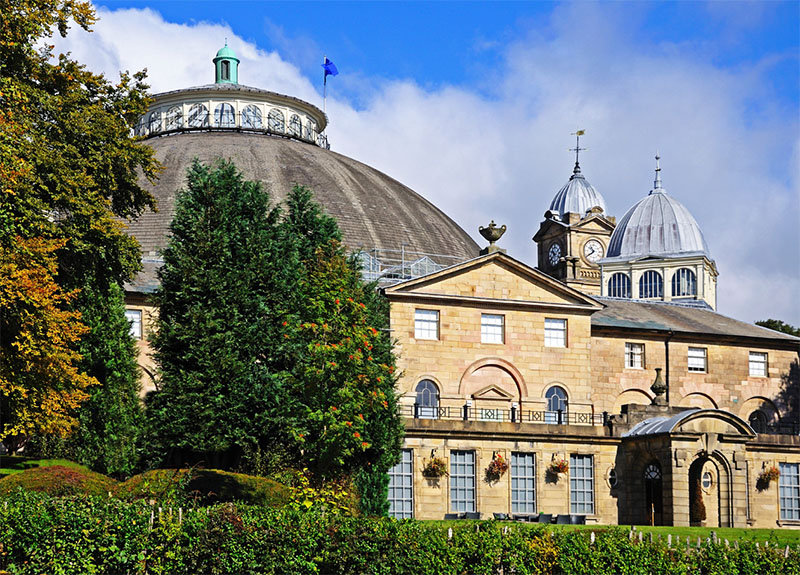 About Otter Controls
The Otter Group manufactures approximately 3,000,000 electrical components weekly at nine production sites worldwide. The Buxton site is dedicated to creating specialist components for the small domestic appliances market.

The company is known for their engineering, quality and cost efficiency and specialises in intricate mouldings and metal parts using its extensive experience in bimetallic switches, wash-proof electrical connectors, and thick film heating elements.

The challenge
To present a menu of costed solutions, work with the Otter Controls IT team to install and configure a fully operational, parallel infrastructure into which a planned, low-risk transition of the business servers and applications could be relocated and upgraded.

Nviron were also tasked with upgrading the site-wide Fibre network in a short timescale aligned with several compelling upgrade window opportunities.
"Before working with Nviron, we used many Compaq and HP products. Nviron has introduced us to Dell throughout our time working as partners and the transition has been seamless. Their knowledge of Dell products as a Dell Platinum Partner is second to none. Their relationship with Dell enables fast-tracked resolutions to everyday issues or questions about Dell products."
Nigel Wright
|
Network Manager, Otter Controls
Technical Solution
Nviron installed and configured the latest specification VMware hosted cluster comprising Dell R640 servers and SC3020 storage device. The new infrastructure was fully operational, parallel to the retiring platform, promoting a staged, low-risk transition from the old to the new.
The system was documented and handed over to the Otter IT team, who then completed the relocation or upgrade of each virtual machine at the convenience of the business, its operation and resources.

The backup system was upgraded with a new high-capacity Dell R740XD Server configured to serve both the legacy and refreshed platforms, with adjustments made as each machine transited between its old & new home and retiring & renewed system version.

The server and storage systems take advantage of a leap in network capability by deploying an updated fibre ring and advanced 25gbps Dell S4148 network switches. The new devices are configured to provide the converged roles of Server and storage LAN and an updated network core. An updated UPS solution was added to protect the new infrastructure
sized and configured to detect and automate shutdown should longer-term power loss affect the building.

The new infrastructure expanded capacity to accommodate an updated Microsoft Server 2019 & Exchange system. Emulating the low-risk, low-downtime strategy, the new service was installed parallel to the legacy platform, with mailbox data seamlessly migrated between the old and unique service.

Throughout the project, the Otter IT team were and continues to be supported by the long-standing provider-partner relationship with Nviron.

The support service is complemented by a quarterly visit to the Buxton Datacentre, taking stock of the infrastructure and its evolution, empowering Nviron to provide quick and effective support response.
Business Benefits
Latest generation Dell hardware adds capability, functionality and value.
Stable transition to new infrastructure within a low-risk, project-managed process.
Collaborative working from a trusted partner with knowledge share & continuity.
Future-proofed, business-ready, networking capacity and speed.
Lower utility demand and cost from the latest energy-efficient devices.
Hardware, VMware, Server & Exchange replaced or upgraded in the same event.
An efficient, 'all points' update.
COMPANY SIZE
50+ Employees
SERVICE
Technical Support Services
Ready to streamline your IT operations
Let our IT experts take care of the tech, so you can focus on what really matters.
Get in touch