CUSTOMER STORY
Red Kite Learning Trust
Improving equality of opportunity for students across Yorkshire.
Talk to an expert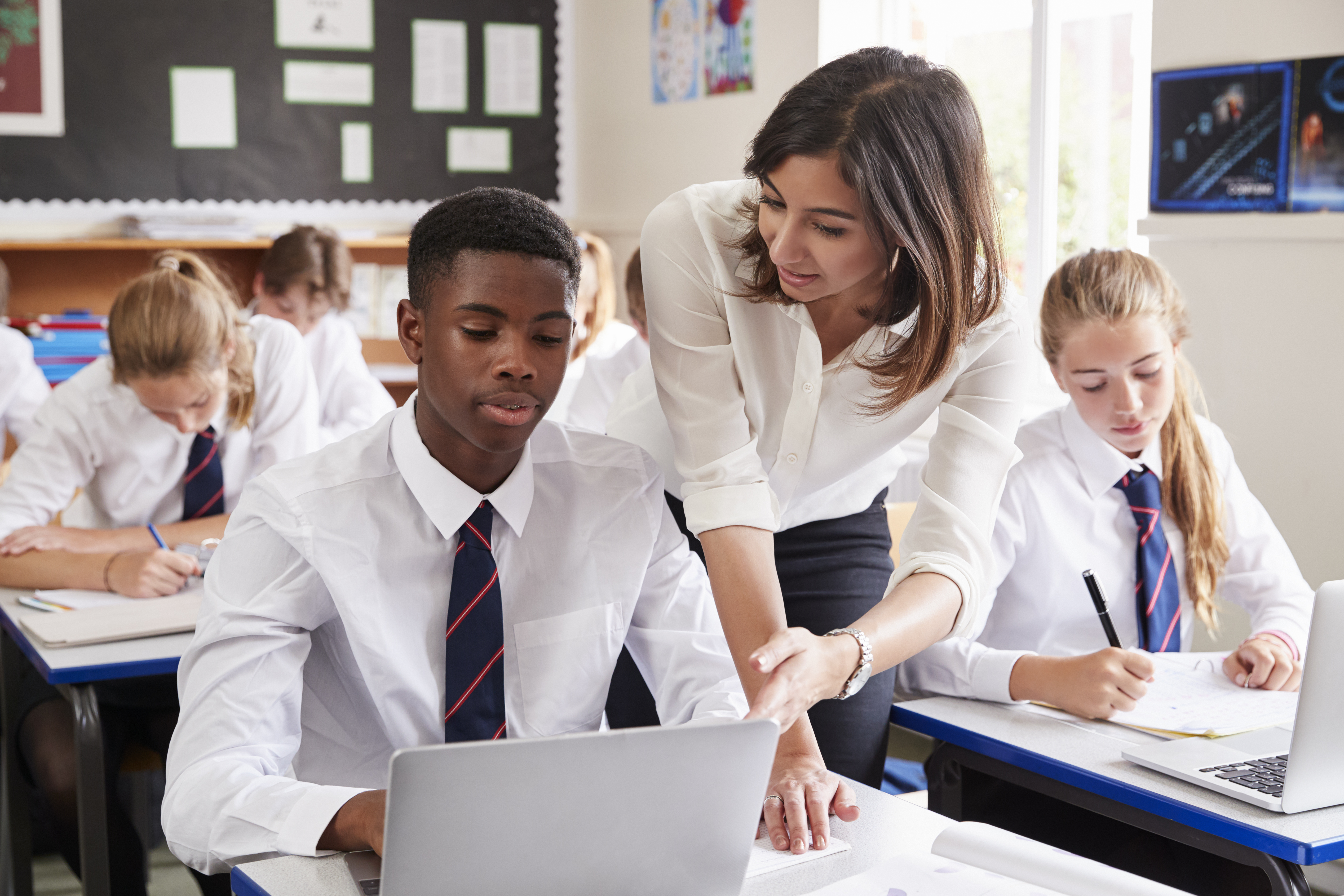 About Red Kite Learning Trust
Red Kite Learning Trust (RKLT) is a multi-academy Trust of 13 schools in Leeds and Harrogate in Yorkshire, England. The Trust's three secondary schools, one all-through school and nine primary schools are home to 8,000 pupils and 1,300 staff across various communities. Dave Noble, Director of Operations, says, "The Trust has one of the best performing secondary schools in the country in Harrogate Grammar as well as having schools in some of the most socially deprived areas of Leeds, which have some of the highest level of special educational needs in the city. RKLT is a truly, fully comprehensive MAT. Our ethos is to ensure excellence for all and equal access to outstanding educational provision in all our schools."
The challenge

In 2018, a significant expansion revealed the difference in digital capabilities amongst the 13 Red Kite Learning Trust schools. The Trust wanted a common managed infrastructure to give all pupils and teachers access to better classroom technology.
"The Dell Technologies and Nviron infrastructure will help our approach and greatly simplify onboarding. New schools will be able to plug straight into our system."
Adam Daly
|
Principal, Crawshaw Academy
All schools are now operating in top gear
Teachers and pupils have the same experience with a high-performing, common infrastructure. Adam Daly, Principal at Crawshaw Academy in Pudsey, says, "If a teacher needed to boot up a computer at the start of a class, it could take so long that they would lose half their lesson. We've reduced teacher login time to around 20 seconds and restored their faith in classroom technology." Schools can now also pursue bring-your-own-device strategies or one-to-one device programmes, with the confidence that Wi-Fi and underlying systems won't impede learning.
Business benefits
Improved equality of opportunity for 8,000 students across the Trust—all schools operate on the latest technology.
Teachers regain lesson time with logins reduced from 20 minutes to 20 seconds.
Best-performing schools can share good practices with others using the same environment.
IT team saves time and ensures reliability with Nviron-managed services.
Remote working is more accessible across the Trust, improving access to education during future lockdowns.
The Trust supports growth with modular IT infrastructure that new schools can easily plug into.
Schools save money on licensing, support and travel time.
CUSTOMER
Red Kite Learning Trust
COMPANY SIZE
100+ Employees
SERVICE
Managed Support Services
Ready to streamline your IT operations
Let our IT experts take care of the tech, so you can focus on what really matters.
Get in touch