CUSTOMER STORY
South Devon College
Creating a groundbreaking digital learning environment.
Talk to an expert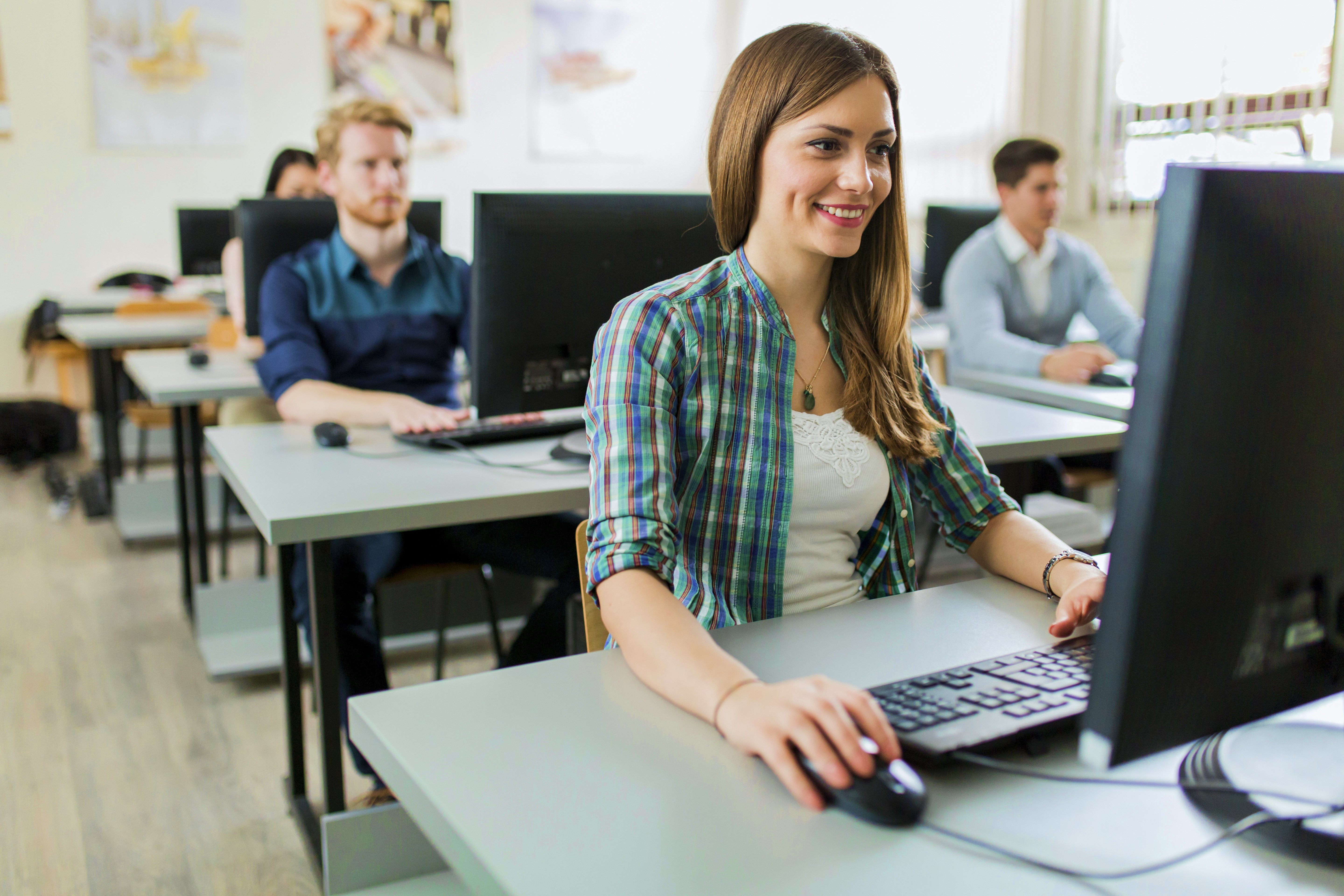 About South Devon College
South Devon College is a further education institution that provides a wide variety of courses on nine campuses within Torbay and the surrounding area. It is part of the University of Plymouth Colleges network and awards foundation degrees for University Centre South Devon students.
The college had secured funding to build a Hi-Tech and digital Centre that would satisfy the requirements of students for a modern learning environment and help develop digital skills for the regional and national economy. Paul Cooper, head of IT services at South Devon College, says, "Technology is now all-pervasive, touching every part of our lives. Students want to know they can access the latest technology, which they will use in work and when building next-generation products and systems."
The challenge

South Devon College had secured funding to build a Hi-Tech and digital Centre that would satisfy the requirements of current and future students for a modern learning environment. It needed to source leading-edge technology to deliver its vision for collaborative and cross-discipline teaching and remote working.
"Our focus was firmly on the user experience, not tin and wire. We left it up to Dell Technologies and its Platinum Partner Nviron to design the specifications. It also needed to be modular to support our planned growth and easy to roll out, update and manage."
Paul Cooper
|
Head of IT Services, South Devon College
Collaborative, agile and mobile learning
A vital goal of the new centre was to enable different groups of students — for example, those from engineering, creative and project management disciplines — to work together. Students can access technology on demand according to the task, whether using a computer-aided design package or Microsoft Office 365 to collaborate on projects.
The centre has also changed teachers' experiences for the better. They can use mobile devices to cast lesson content onto large, high-quality interactive screens from anywhere rather than being anchored to the front of the classroom. The screens have PCs with Intel Unite to drive screen sharing and enhance the learning experience.
Business benefits
Helps produce digital skills to support the local and national economy.
Enables digital learning and collaboration across multiple disciplines.
Supports remote and flexible working for all of its staff and students.
A cost-effective solution is simple to roll out, manage and update centrally.
Flexible solutions can expand in line with the college's growth plans.
Teaching staff can share and display content from anywhere in a classroom.
CUSTOMER
South Devon College
COMPANY SIZE
100+ Employees
SERVICE
Technical Support Services
Ready to streamline your IT operations
Let our IT experts take care of the tech, so you can focus on what really matters.
Get in touch