21 June 2023
Building a support network around your IT Manager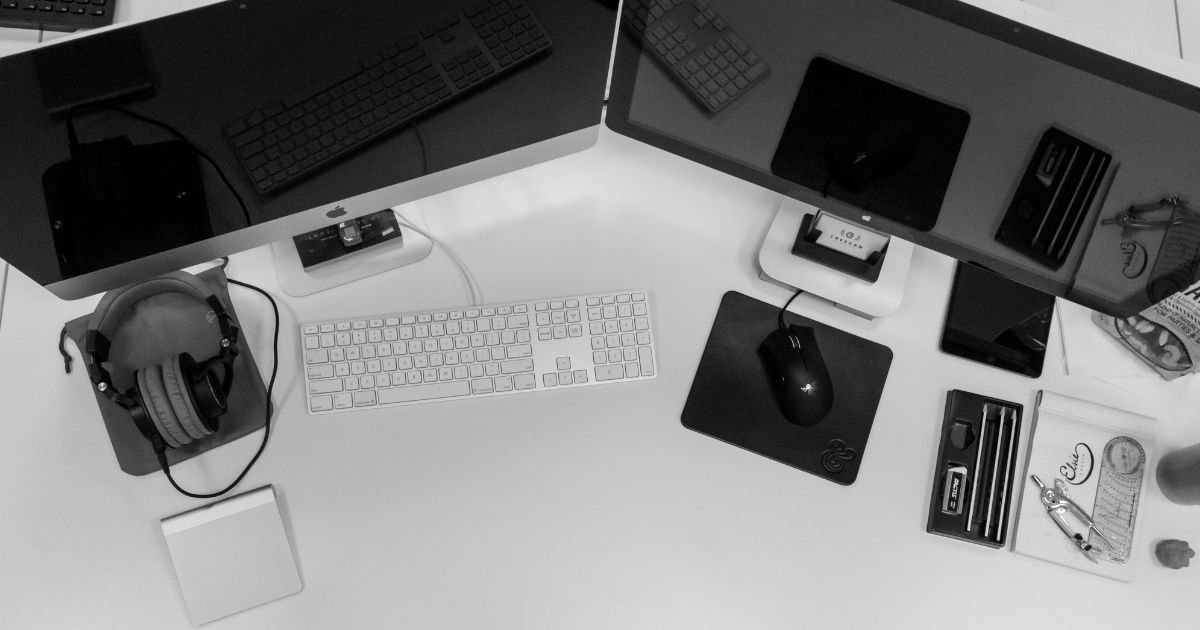 As we move further into the digital age, the business need for technical expertise has become universal. The always-on, always-connected reality of modern business has made IT an essential component without which most companies would grind to a halt.
However, the technology landscape is growing exponentially, and budget pressures mean many SMBs are restricted in their ability to grow their in-house team.
"Our IT Manager is great, but they are only one person. How do we build a support network around them?"

At Nviron, we have a similar conversation with many of our customers. Their IT teams are doing a brilliant job, but now they are looking to a third party for assistance, freeing up their IT teams' capacity to focus on core business activities. Below, we outline some key ways this can be achieved.
Technical Support Services – Supporting your IT team when they need it most

Essentially, Technical Support Services are an extension of your existing IT team. Our accredited technical engineering team are available at the end of a phone, ready to be called on to assist you with your technical issues and get your business back up and running. Key benefits of Technical Support Services Include:
Reduce the burden on your IT team: Keep your IT team focused on core business projects by enabling them access to subject matter experts.
Reduce downtime: Our accredited technical engineering team understands service disruption's pressures. We work with you to resolve your issues and get you back up and running quickly.
Control costs: We'll work together to create a package that delivers on your objectives, giving you complete control of your costs.

Managed Support Services – Taking responsibility for your IT systems

From network and infrastructure management to security and monitoring, Managed Support Services reduces the burden on your IT team by managing your IT infrastructure's deployment and ongoing maintenance.
Managed Services are often delivered through a subscription model. This reduces the total cost of IT ownership whilst enhancing performance and quality. The Managed Service Provider (MSP) takes ownership of managing your IT assets, identifying and resolving issues before you notice them. Key benefits of Managed Support Services Include:
Protect your data & minimise downtime: The consequences of service disruption can range from inconvenient to catastrophic. Nviron can proactively monitor your systems and infrastructure, swiftly resolving issues before you notice something is wrong.
The latest technologies: The IT landscape is constantly changing. Nviron will work with you, providing informed advice on technologies to help you achieve your business objectives.
Improve Productivity: Access to the latest technologies and proper configuration enables your employees to work more efficiently and improves their productivity.
Control costs: Managed Support Services are delivered through an agreed package, providing complete visibility of your costs.

Reactive vs. proactive support

Whatever your goals and aspirations for supporting your IT function, Nviron will partner with you to build the right solution to fit your requirements. To discuss your Technical Support or Managed Support Service requirements in more detail, please Click Here to speak to one of our specialists. Alternatively, existing customers can contact their designated Account Manager.
Ready to streamline your IT operations
Situated between Manchester and Liverpool, our IT experts are perfectly positioned to take care of the tech, so you can focus on what really matters.
Get in touch